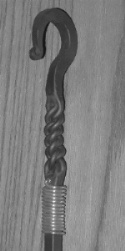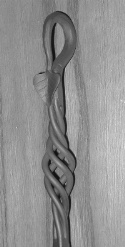 If you do any camping, you have to have
one of these. I can make them in any
length, usually between 3 and 5 feet long.
I can make them with any style handle,
Basket twist, braid or a simple twist. Add
an animal head, curl or a leaf to the top
and you'll be the envy of the campground
with a custom one of a kind fire poker.